[SARASOTA, FL Sept. 30, 2020] – Tidewell Hospice is using technology to enhance its care programs and provide patients and their loved ones moments of joy and relief from pain and social isolation.
The virtual reality (VR) platform allows groups of people to leave the four walls of their residence and engage with the world in ways they never thought possible. Patients are encouraged to experience their immersive life review, an important process for anyone facing end of life, by revisiting significant places from their past, and check off bucket list items – all through the immersive experience that VR offers.
Tidewell clinical staff members have trained to use VR headsets in the home, assisted-living, long-term care and hospice house settings. Clinical Director Harris Zeliff recently facilitated a VR session with a patient and the patient's wife at the Sarasota Hospice House. The patient had never tried VR.
"It was an amazing experience for everyone, myself included," Zeliff said. "We went skydiving, enjoyed an elephant safari, explored a volcano and visited the International Space Station. The patient and his wife had a friendly competition popping virtual balloons. At the end of our experience, we relaxed with the technology's meditation app, which guided them through breathing techniques while in a calming meadow."
The Tidewell Foundation, Inc., received a pair of grants that assisted with the purchase of equipment and accessories. The Lakewood Ranch Community Fund provided funds for headsets and iPads at the Lakewood Ranch Hospice House. The J. Milton & Nellie E. Hoffa Memorial Foundation funded headsets and iPads for the Tidewell Hospice unit at Venice Regional Bayfront Health.
The technology is provided through Rendever, the leading provider of VR for seniors.
"The Tidewell Foundation is so appreciative to these donors who understand the importance of family connections, particularly during health challenges. These grant investments support the Tidewell Foundation to provide additional technology tools during this challenging time of COVID, and sustain the world-class care our patients, families and community have come to expect from Tidewell Hospice."
Tidewell Hospice serves more than 1,100 patients daily in Sarasota, Manatee, Charlotte and DeSoto counties.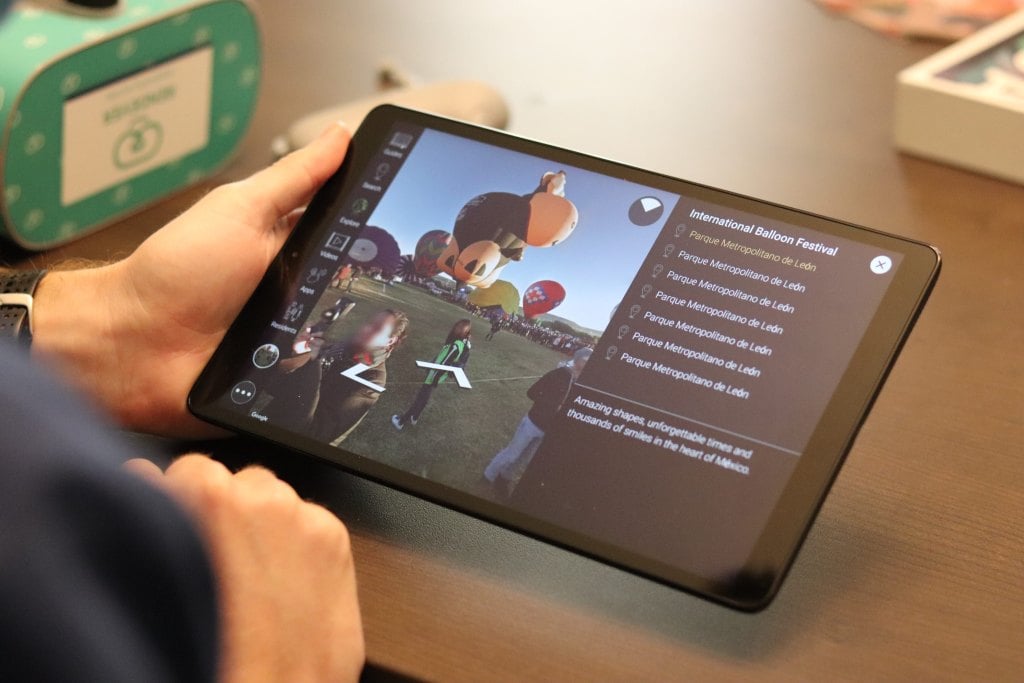 About Tidewell Hospice
Celebrating its 40th Anniversary, Tidewell Hospice is an independent, not-for-profit health provider offering a home-centered, comprehensive system of end of life and palliative care for people living with advanced illness and their families. Annually, Tidewell provides care for nearly 10,000 patients throughout its four-county service area of Sarasota, Manatee, Charlotte and DeSoto counties. Hospice houses and offices are located in Arcadia, Bradenton, Englewood, Lakewood Ranch, Palmetto, Port Charlotte, Sarasota and Venice. As the region's only not-for-profit hospice, Tidewell relies on donor contributions to provide a number of its acclaimed patient and community services. Tidewell is accredited by the Community Health Accreditation Partner (CHAP) with deemed status, signifying excellent care and meeting Medicare's conditions of participation.
About Tidewell Foundation, Inc.
The Tidewell Foundation, Inc. is an independent 501 (c) (3) charitable foundation established to fund perpetual philanthropic support to Tidewell Hospice and the healthcare companies within the Stratum Health System family. Charitable contributions to the Tidewell Foundation sustain and grow the critically important programs and services provided through the not-for-profit mission of Tidewell Hospice and its affiliates. Donor-funded programs offer compassion and comfort to those who need it most in our community by caring for all, regardless of their ability to pay. It starts with generosity and is paid forward with every patient connection, family served and life changed. Discover how each donation strengthens our community; learn more by visiting www.tidewellfoundation.org.