Celebrating Activity Professionals Week 2022 | Angie Honza
by Emma Meads | January 29, 2022 | 0 Comments
Happy National Activity Professionals Week!
Today, we celebrate Angie Honza!
Angie Honza is the inventive Life Engagement Director at Modena Cherry Creek. She's focused on delivering incredible quality in everything she does for her residents, including awesome daily programs.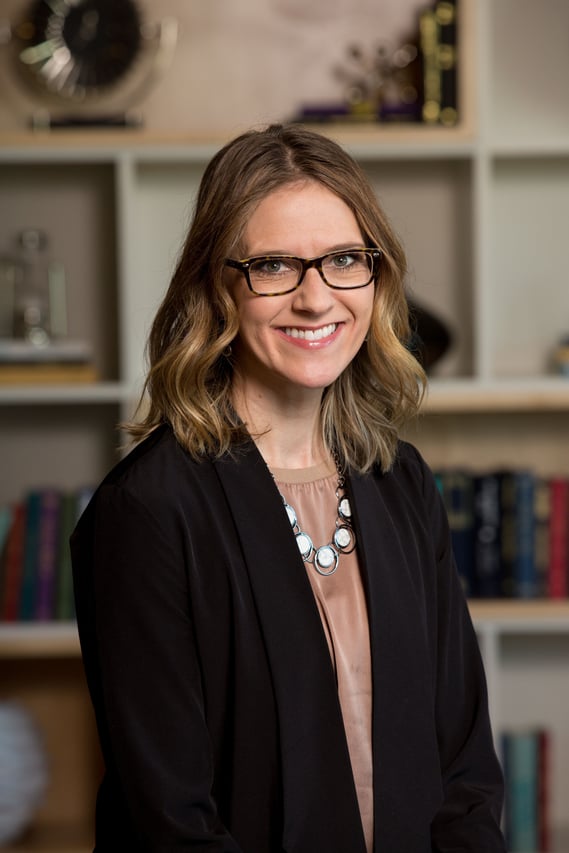 One of the things we love about Angie is that she's always thinking of her residents as individuals and personalizing towards their needs. Recently, Angie was looking for ways to engage a resident with macular degeneration in a more inclusive way. Typically, Angie makes accommodations by enlarging crosswords and other activities for this resident; but, they would stray from group activities, fearful this resident wouldn't be able to participate. Angie recently asked if they could try virtual reality together, hoping her resident would be able to see something in the headset .
"I played the first video and tears filled my eyes when she said, 'Oh my gosh! I can see everything so clearly!' She was shocked as she looked around and saw the tiger right in front of her. She was reaching out to pet it and was absolutely in awe. When the headset came off, she said 'This is amazing! I didn't think I would ever see color again. I don't want to stop watching!' We then proceeded to ride on a camel, and then took a tour of the Leaning Tower of Pisa. This is a huge milestone for our community, and we are thankful for Rendever for allowing residents to experience new things!"
This, naturally, made our whole team emotional. We are so lucky to work with amazing Activity Directors like Angie who seek new and meaningful ways to improve the quality of life for their residents. Thank you for being a constant source of inspiration, Angie!
Do you want to join a community of amazing individuals like Angie? Would you want the chance to come together every day to deliver meaningful activities for your residents?.... Get started today with RendeverLive™ in as little as 10 minutes! To demonstrate how much Rendever values each of our partners we want to offer a gift especially for you to enjoy 20% off - just use the code NAPW22 during registration. We hope to connect with you soon!