Celebrating Activity Professionals Week 2022 | Deanna Butters
by Emma Meads | January 28, 2022 | 0 Comments
Happy National Activity Professionals Week!
Today, we celebrate Deanna Butters!
Deanna Butters is the is the brilliant Memory Care Director at Maplewood at Princeton. She's been known to focus on the holistic journey of the resident, and uses technology to empower a better experience for her residents from day one!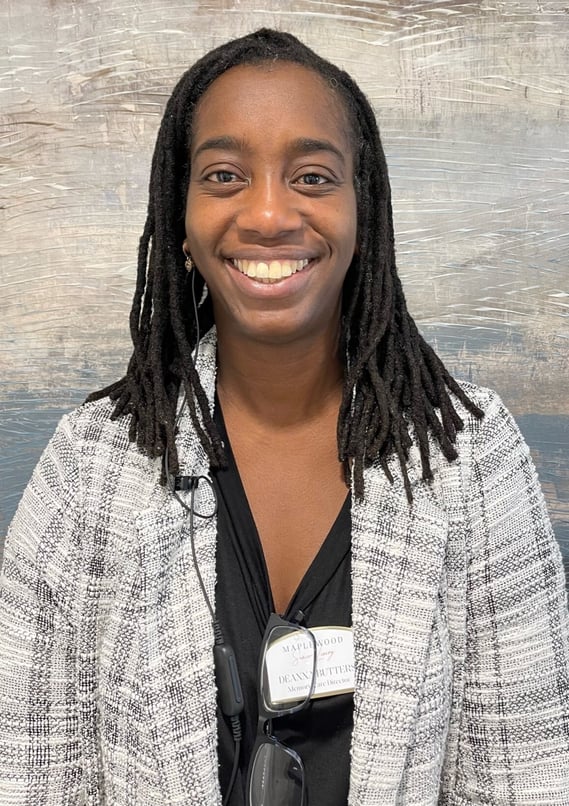 Deanna oversees the memory care department at Maplewood at Princeton, and with her positive attitude and genuine care for her community, she provides her residents with some of the best care possible. Thanks to her innovative approach to leveraging the power of Rendever, Deanna's residents transition into their new home with ease because Deanna uses virtual reality to help them maintain a connection to the memories of the past as they embark on a new future.
In one instance, Deanna recounted a time when a resident family member uploaded photos to the Rendever's family portal, which significantly improved the move in process.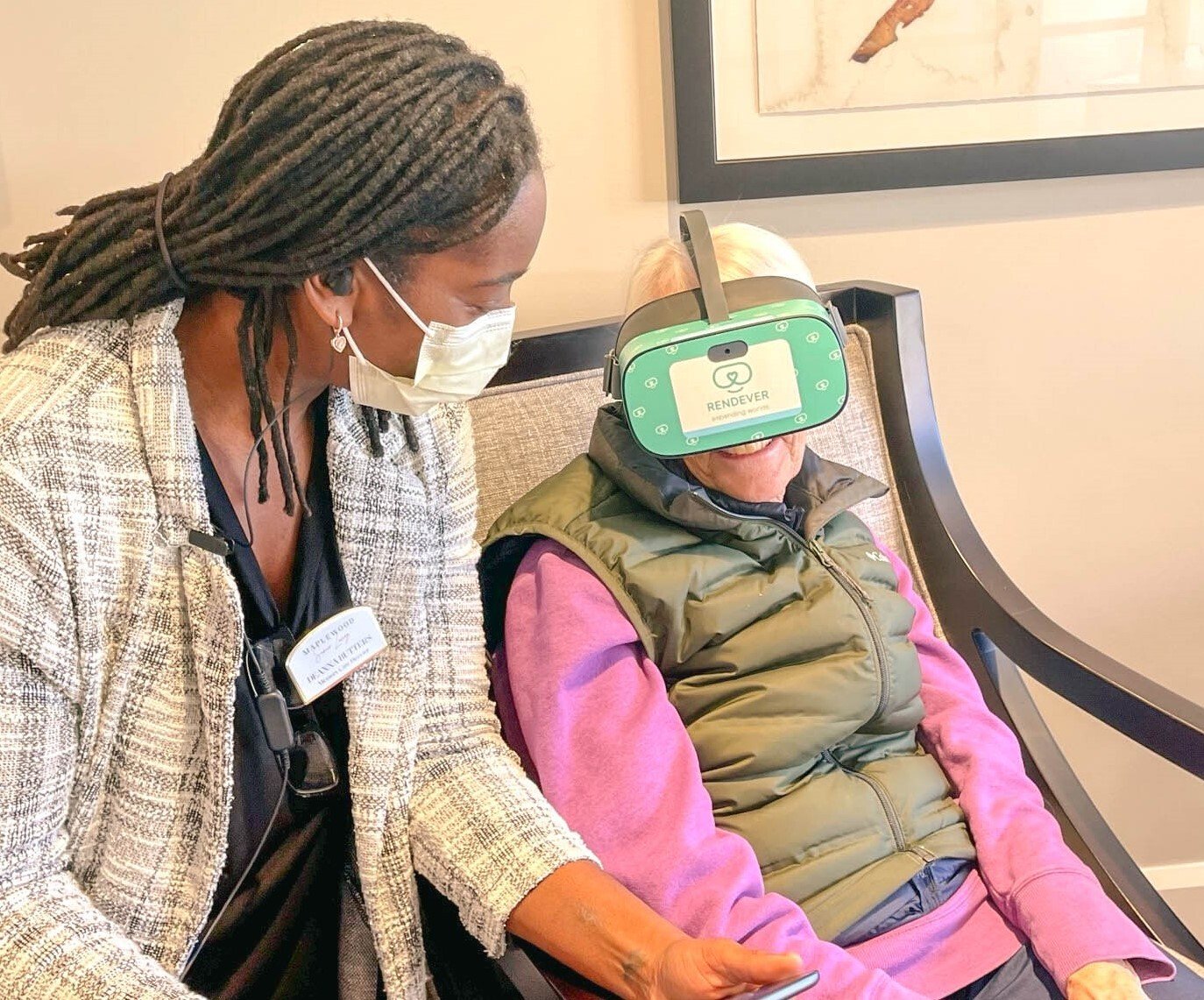 The children of the new resident uploaded photos of past holidays, along with images of her with her parents. Deanna said, "She really liked the photo of her as a child with her mother, it was a very old picture– it's black and white and it has wrinkles on the end. As soon as it popped up, you could see her so excited." Deanna explained this experience significantly helped with the resident's transition.
Thanks to Deanna's thoughtful consideration for the resident's wellbeing, and her innovative approach to using Rendever, she is able to deliver a transition into a new home that maintains an important connection to special memories of the past.
Deanna, thank you for the effort, care, and consideration you bring to your job. We're proud to have you as a member of our community!
Do you want to join a community of amazing individuals like Deanna? Would you want the chance to come together every day to deliver meaningful activities for your residents?.... Get started today with RendeverLive™ in as little as 10 minutes! To demonstrate how much Rendever values each of our partners we want to offer a gift especially for you to enjoy 20% off - just use the code NAPW22 during registration. We hope to connect with you soon!