BOSTON (April 26, 2022) – Rendever, the leading virtual reality (VR) company created to reduce social isolation for seniors through shared experiences, today announces that it will be offering mindfulness sessions led by mindfulness instructor Samantha Sebastian every weekday in May for Mental Health Awareness Month on RendeverLive™'s web platform. To increase physical exercise, a series of on-demand chair yoga classes will also be released on May 2, 2022.
"We created RendeverLive™ at the beginning of the COVID-19 pandemic to not only better seniors' mental health but to also alleviate some of the stress and workload for community staff members. Communities worldwide suffered severe staffing challenges amid lockdowns, and we rapidly developed RendeverLive™ to empower better programming through a supportive network.
Today we offer daily and diverse live sessions that span travel, musical performance, book clubs, and more. We are celebrating Mental Health Awareness Month by doubling down on what we started last year. With this variety of mindfulness programming, the value of RendeverLive™ continues to build."
Kyle Rand, CEO of Rendever
Other Special Events
Rendever is also celebrating International Nurses Day on May 12 by hosting a travel and adventure session on Everyday Heroes, recognizing the amazing work that nurses do daily with this special RendeverLive™ session. The following week, it will be adding some flavor by welcoming Holiday Baking Championship star Sarah Wallace for a live and joyful baking session.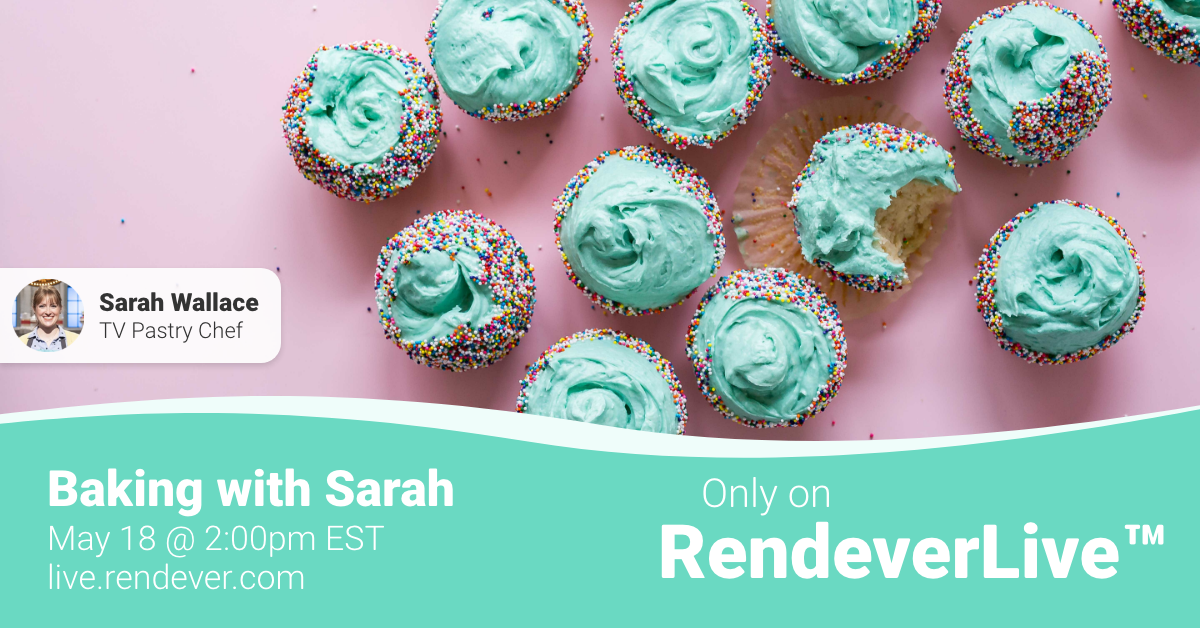 "During COVID, especially when our residents were so restricted in seeing their loved ones and not being able to go out, Rendever has been a lifesaver. We have been able to offer them an escape, letting them travel to places they have visited in the past or cities and streets where they lived. I can help them explore places and experiences they only dreamed of or had on their 'bucket list'. For a brief part of their day, Rendever let them forget what they couldn't do and focus on what they could still do through virtual reality. This had a profound effect on our residents who were bedridden or who were anxious - nothing is more calming than a basket of kittens! Today, our residents enjoy the book club, trivia, and music with other communities in the US and Canada, all through the technology they have embraced. Best of all, this helps our department enrich their lives and make our jobs a bit less stressful, being able to offer a truly unique experience we all enjoy together."
Lucie Jackson, Recreation Aide at Revera Glenwarren Lodge Long Term Care Home.
RendeverLive™ can be accessed by the 450+ communities who currently benefit from Rendever's platform. Other communities can access RendeverLive™ via the new subscription model made available in February here: www.rendever.com/live.