New Hire Onboarding; The National Conference Approach
by Virginia Townsend on Nov 19, 2021 10:43:50 AM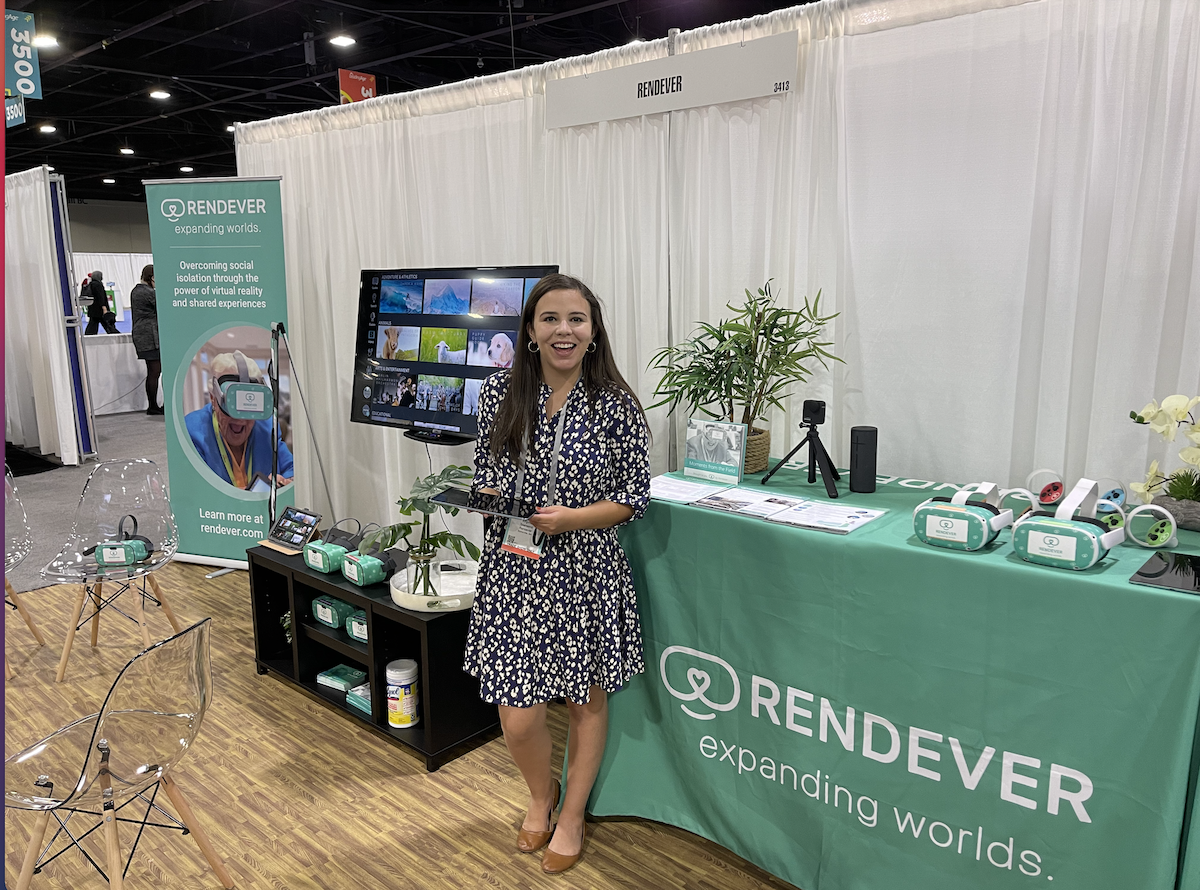 When you envision the typical onboarding experience for new hires of a company, a few common practices may come to mind: learning your tasks and schedule, meeting your fellow employees, and LOTS of paperwork. Your company might try to make your first day memorable by taking you out to lunch or organizing a happy hour with the team. When I first received the call with my job offer from our CEO, this was the general process I expected. Imagine my surprise when he asked, "How would you like to spend your first week with us at a conference?"
It sounded exciting, so I accepted with little hesitation. Little did I know that this was not only one of the last big conferences of the year, but one of the most important, organized by one of the most respected organizations in the industry. I packed my nicest business clothes, read the company website and press pieces from top to bottom, and headed to Atlanta to start my first week. Was I nervous? Incredibly. Was it worth it? Without a doubt.
From the first day I stepped foot onto that expo floor, I was immersed in the world of the senior living industry. Being constantly surrounded by reputable companies and seasoned professionals was admittedly a bit intimidating, not to mention having to help deliver experiences with our platform within my first few hours on the job. Needless to say, I learned a lot, but here are the main takeaways from my time at the 2021 LeadingAge Annual Conference and Expo in Georgia.
Conference Conversations Are One-Of-A-Kind
Rendever's mission is centered around reducing social isolation through the power of shared experiences. What do we think about when we craft those experiences? Human connection. There's nothing quite like having a face-to-face discussion with a human. Allowing someone to experience our activity guides, videos, and interactive applications for themselves is amazing; from what I've heard, the only thing that beats it is allowing them to lead a session with their own residents. As I observed my coworkers engaging with each prospect, it quickly became clear to me just how expansive our platform truly is. Each senior living community is different, and the feature set we've built over the years is expansive enough that I actually heard someone exclaim "You've solved all my problems!"
We Work in the Most Welcoming Industry on the Market
I knew I would be meeting lots of notable names while at our booth, and I was praying they would give me some grace since my nerves were visibly on the surface. Not only was everyone I spoke with delightful, but they made an effort to welcome me into my new industry. When I told several people these were my first few days with the company, they took the time to come back to the booth or say hello to me at different events, checking in on how I was feeling, what I was learning, and providing themselves as resources available to help onboard into the industry. I walked away from the conference with not only dozens of LinkedIn connections but a number of new friends too.
Our Purpose is our Passion
All businesses desire to take their purpose and use it to empower others. It's often hard to take that passion and turn it into a successful product, but Rendever has stayed true to its core values to create a platform that works for an expansive audience. While our overall goal is to reduce social isolation amongst older adults, we know that reaching that goal may look different for each community and their residents. I noticed how my coworkers asked questions to tailor each booth visitor's experience toward what their residents would enjoy and benefit from. Even when they seemed hesitant, we showed them how simple and accessible the platform was; you'll often hear us say "if you can work a smartphone, you can lead a group VR session" and that's pretty empowering. Staff can control everything from a simple tablet, and residents only need to worry about putting the headset on and enjoying the experiences together.
While our technology is cutting-edge, it's the team behind it that truly make it special. I often noticed that people who came to the booth were just as engaged with the emotional success stories our team members shared as they were during their own headset experience. It speaks to one of the most important points that our team made clear to me right away: everything goes back to the residents and the impact that we're providing on them. I myself am a caregiver to my father, who lives in a memory care community. I found that my most heart-warming experiences with industry leaders involved sharing my own personal journey through moving my father into assisted living and my struggles with caregiver guilt. Working for a company whose product and mission align with something so personal to my life made me totally forget the blisters on my feet - it's been a while since I had been to a conference!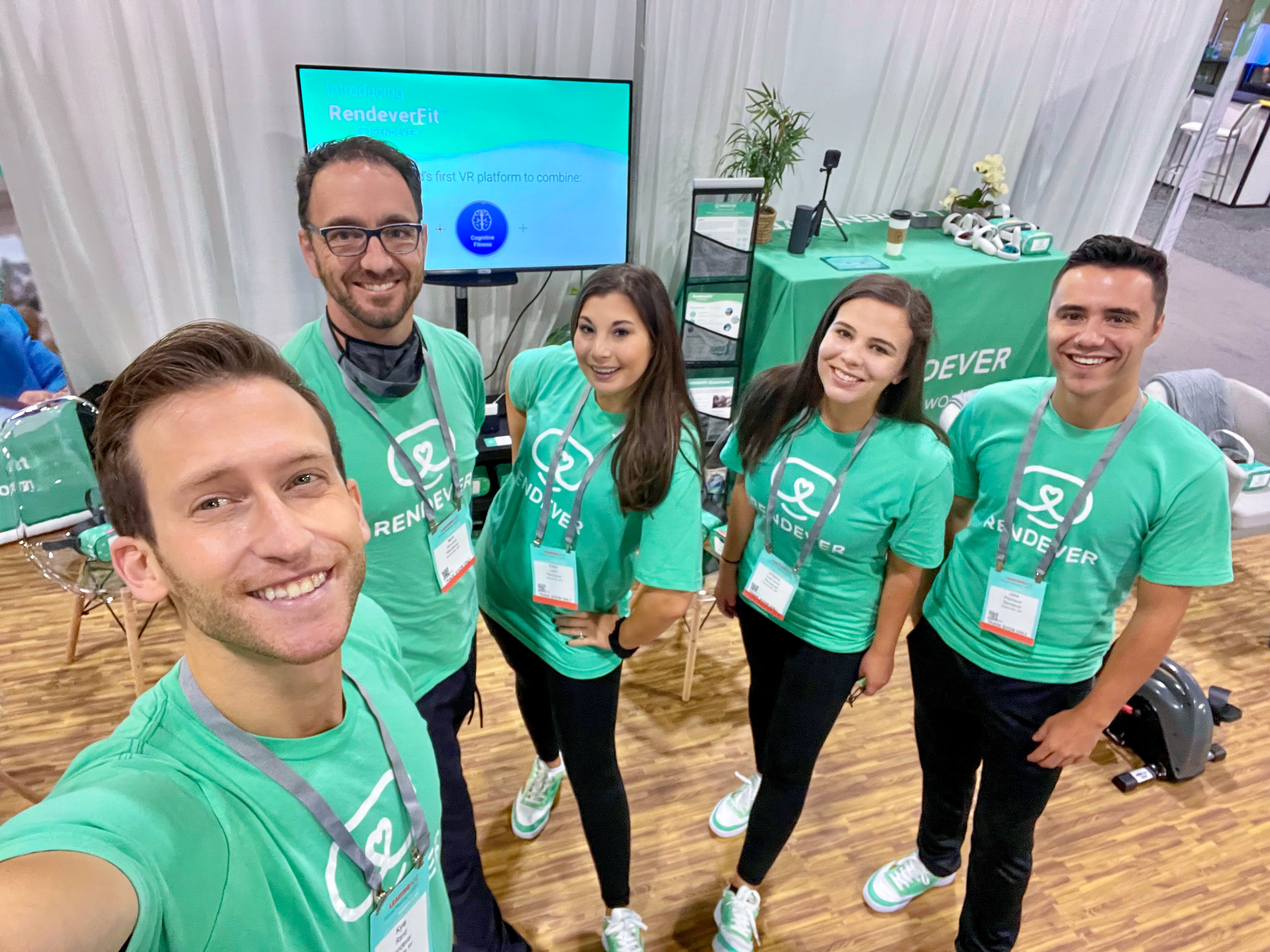 Though I am now off the expo floor and writing from the comfort of my desk, my role is still taking off in ways that are just as exciting. We have big plans for 2022, and I'm eager to see how my role in marketing aids the team in reaching new heights. After seeing how our innovative platform delivers live, and how much our team cares about our mission, I have no doubt that I've joined a company that is making a profound impact on the senior living industry. I'm also quite certain there's no better way to onboard than through a conference like this. I can't wait to meet more industry friends throughout 2022 and share everything that we're working on behind the scenes at Rendever. Here's to the start of more human connections and shared positive experiences!
No Comments Yet
Let us know what you think